GP – New South Wales, Australia – AU$400,000+
4 days left
Recruiter

Location

New South Wales (AU)

Salary

Very competitive (contact Vicki for further information)

Closes

28 May 2017

Ref

VM3550

Role

Contract Type

Hours

Industry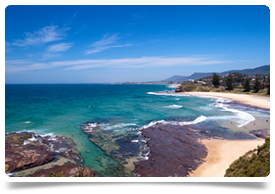 This established GP practice is 9km from Wollongong CBD, there has recently been a significant investment in the practice and they are recruiting for experienced GPs to join the team.
The position
70% billings
AU$120 guarantee for 3 months
Based on a 40-hour week full-time GPs are earning over AU$400,000 p.a.
Bulk-billing
Their philosophy is to provide the highest level of general practice care to all families and members of the community. They describe themselves as having a committed and friendly team of doctors, nurses and administrative that staff share a common passion in striving to provide the highest level of comprehensive health services to all members of the community.
They have a special focus on families, with a wide range of services available for babies, children and the elderly.
There are currently 5 Doctors on staff, alongside Counsellors, Audiologists, Dieticians, Podiatrists, and Pathologists. There is also an on-site pharmacy.
To find out more, or to apply, contact Vicki McLaren on +44 (0)131 240 5263 or email using the application form below.
Apply for GP – New South Wales, Australia – AU$400,000+
Already uploaded your CV? Sign in to apply instantly
More jobs like this