GP – Brisbane, Australia– mixed billings – AU$300,000 p.a.
Recruiter

Location

Brisbane (LGA), South East Queensland (AU)

Salary

Very competitive (contact Nicky for further information)

Closes

27 Mar 2017

Ref

NG3658

Role

Contract Type

Hours

Industry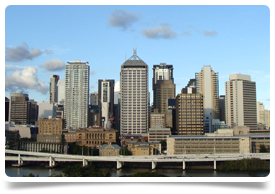 We are seeking a GP for a modern practice located just 25 minutes from Brisbane CBD.
Established patient base
Good working environment
Great location just 25 minutes from Brisbane CBD
Mixed billings
The practice is located inside a major shopping centre close to Brisbane and is co-located with a pharmacy, with pathology and radiology a short distance down the road.
The practice currently has 6 GPs, a dietician and a clinical psychologist who regularly attend, and a large treatment room and 5 consulting rooms. There is a friendly team of reception staff made up of 2 full-time and 2 part-time staff members. There are 2 registered nurses who make up one full-time equivalent nurse. This position as arisen due to maternity leave so there will be a full patient base to take over from September 2017.
Patient demographics are mixed with many families and a small percentage of elderly patients. The patients' economic circumstances are diverse within the same geographic location.
Competitive % billings
Minimum guaranteed earnings of $100 per hour for 38 hours per week for the first 12 weeks
Contract of 3 years preferred
Start date for the position is early September 2017
38 hours p/w working Tuesday to Friday full days and Saturday morning
GPs can expect to earn AU$300,000+ p.a.
To be considered for this position you must have MRCGP / UK CCT, MICGP, FRACGP or equivalent.
To find out more, or to apply, contact Nicky Gregory on +44 (0)131 240 5264 or email using the application form below.