GP position with ED/Rural Medicine experience – Hawkes Bay, New Zealand
Recruiter

Location

Hawke's Bay, New Zealand

Salary

Competitive (contact Debbie for further information)

Closes

27 Mar 2017

Ref

DK3617

Role

Contract Type

Hours

Industry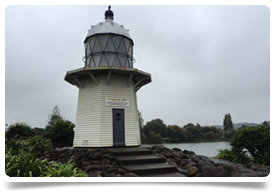 We have a unique and exciting opportunity in the Hawke's Bay Region for a GP looking to relocate to the famous wine region on the North Island of New Zealand.
Hawke's Bay is set on the beautiful East Coast. It's only a 3.5-hour drive from New Zealand's capital city of Wellington, a 2-hour drive from the famous Lakes region, and a 3.5-hour drive from the North Island's premier skiing destination, Mount Ruapehu.
Traditional rural family practice
Experience a rural and relaxed lifestyle
Competitive salary with excellent relocation benefits
1 in 6 on-call rota which will see you support in the evening and weekends.
Exciting opportunity to be a GP with hands on clinical medicine and ED exposure in rural community
To find out more, or to apply, contact Debbie Kirk on +44 (0)131 240 5279 or email using the application form below.