Are you a GP working as an emergency medical practitioner?
Recruiter

Location

Melbourne (LGA), Greater Melbourne (Inner) (AU)

Salary

Very competitive (contact Sarah for further information)

Closes

28 Mar 2017

Ref

SS3695

Role

Contract Type

Hours

Industry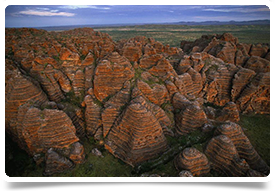 Why not make 2017 the year you try living and working in Australia...
In Australia a Visiting Medical Officer (VMO) is a medical practitioner in private practice who also provides medical services in a public hospital. These positions tend to be in rural and the more remote regional locations.
It is worth mentioning that not all rural locations are remote. Many GP/VMO positions are available in communities within 45 minutes to a few hours from a major city or in very large regional towns. Opportunities can be found all along the eastern coast from just outside of Melbourne to the tropical north of Queensland.
We have a range of vacancies just outside of Melbourne, in beautiful northern NSW an hour's drive from the Gold Coast, in tropical Northern Queensland and in Tasmania right down south.
We also have positions in remote communities in far north Queensland, Western NSW and the stunning Northern Territory.
These posts are ideal for GPs who want to work as true generalists across daytime practice, community hospital inpatient care and a busy rural emergency department.
Rural life has a lot to offer if you are travelling with a family. Rural communities across Australia offer all of the facilities that you would expect; a range of schools, easy access to leisure activities ranging from camping and hiking, snorkeling and scuba diving, mountain biking, surfing and just lazing on the beach. No traffic jams on the school run...which is usually a walk away and great, affordable housing.
Clinically you can expect:
To work in a patient centred, collegial practices
Support small to medium sized community hospitals
Maintain your diverse clinical skills and develop new ones should you choose to work in Indigenous medicine or in a retreival role
You won't need to practice 5 minute medicine to generate a suitable patient turn around to make the income quoted in some city based roles
Other benefits can include:
Many rural GP/VMO posts come with a house and car
Remuneration can be in the region of AU$400,000+ as the VMO component can come in the form of a fixed payment on top of your GP earnings
Access to stunning locations
A warm welcome from the community
Reduce your moratorium to as little as 3 years
To find out more, or to apply, contact Sarah Spencer on +44 (0)131 240 5277 or email using the application form below.