GP – Perth, Australia – mixed billing – teaching practice
Recruiter

Location

Perth (Region), Western Australia (AU)

Salary

Very competitive (contact Vicki for further information)

Closes

17 Apr 2017

Ref

VM3750

Role

Contract Type

Hours

Industry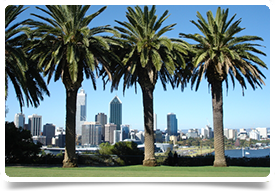 This practice in Perth has been established since 1986. They currently have 6 GPs, 4 full-time and 2 part-time and are recruiting for another 2 to join their team.
65% billing
AU$120 minimum guarantee for the first 3 months
Mixed-billing
Teaching practice with medical students and GP registrars
3-bedroom house available to use on arrival
It is a mixed-billing practice, 30% private and 70% bulk billing, open 8am to 7pm, Monday to Friday and Saturday mornings (fully computerised and AGPAL accredited).
Teaching is not a pre-requisite, but GPs who wish to be involved will receive payment for this.
The practice has 7 consulting rooms, two fully-equipped treatment rooms and full-time nursing support. There is a 3-bedroom house close by that the Doctors can live in when they arrive until they find something more permanent.
There is also on-site Pathology, a Dietitian, Psychology and a Pharmacy next door.
To find out more, or to apply, contact Vicki McLaren on +44 (0)131 240 5263 or email using the application form below.