GP – Gold Coast, Queensland – DWS – 70% billings
Recruiter

Location

Gold Coast (LGA), South East Queensland (AU)

Salary

Very competitive (contact Nicky for further information)

Closes

29 Apr 2017

Ref

NG3731

Role

Contract Type

Hours

Industry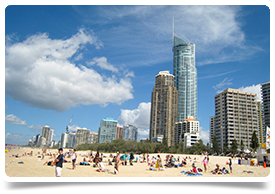 The practice has been open since 2004 and is GP-owned. They currently have 3 full-time GPs and are in need of an additional GP to keep up with patient demand.
Minimum hourly guarantee for settling in area
Billings in the region of AU$10,000 per week, possibly more depending on skill set
To be considered for this position you must have MRCGP / MICPG / FRACGP or equivalent
The practice has recently been refurbished and extended, they have a full-time nurse and administration support, AHPs include Physiotherapy, Dietician, Podiatrist, Psychologist and Pathology.
Located in an area which is growing in population and they see a lot of young families, mothers and babies and also a large amount of elderly patients. The practice looks after a few nursing homes so there is an opportunity to be involved in nursing home visits. They also have a GP who is very experienced in Skin Cancer and they are about to receive specialist equipment. They also undertake pre-employment medicals for drivers and cosmetics.
To find out more, or to apply, contact Nicky Gregory on +44 (0)131 240 5264 or email using the application form below.
More jobs like this