Salaried GP – Tayside, Scotland
Recruiter

Salary

Competitive (contact Jo for further details)

Closes

30 Apr 2017

Ref

JH3057

Role

Contract Type

Hours

Industry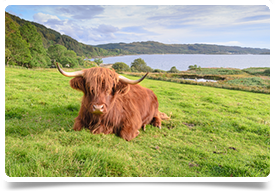 An excellent opportunity has arisen for a salaried GP to join a practice in Tayside which has a unique way of working.
As part of a recent business review, the partners have introduced an innovative approach to improving working practices – see below for a brief overview:
The practice (with an overall patient list of almost 11,000) has created 5 dedicated clinical teams and assigned patients to a specific team
Each team consists of at least one GP, Nurse Practitioner, Health Care Assistant and Admin Support
There is a current training and up-skilling programme in place which in turn will enable a more robust telephone triage system undertaken by the Nurse Practitioners and an ability for them to take on more minor cases so that GPs are free to deal with more complex patient needs
By having a smaller patient list, each team is better placed to forge closer relationships with patients and can offer improved continuity, removing the need for patients to repeat their history to yet another new face on each visit
It better allows staff to take a more holistic view when seeing patients and more easily identifying support that could be provided by other clinical team members, hopefully reducing the amount of times a patient needs to visit the practice and being proactive in providing support
GPs manage their own schedules, so can assign whatever length of time for appointments they feel appropriate, allowing for flexibility in appointments and the level of support that can be given, without the pressures of a full waiting room
Overall the new set up is allowing better access for patients and reducing waiting times to gain an appointment
If you are interested in finding out more or being considered for this position, please contact us today for more information.
Applicants must be registered with the GMC.
Whilst we are advertising for a salaried GP, joining as a partner may also be considered.
To find out more, or to apply, contact Jo Hood on +44 (0)131 240 5266 or email using the application form below.