GP – Gold Coast, Queensland – DWS – Australia
Recruiter

Location

Gold Coast (LGA), South East Queensland (AU)

Salary

Very competitive (contact Nicky for further information)

Closes

13 May 2017

Ref

NG3807

Role

Contract Type

Hours

Industry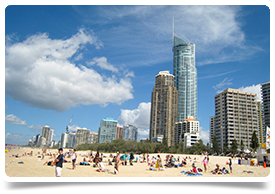 A predominantly bulk-billing clinic located in a popular suburb on the Gold Coast, Queensland is looking for an experienced GP.
GP-owned, non-corporate clinic
Established patient base
70% billings
Minimum hourly guarantee during settling in period
The practice has been open since 2004 and is GP-owned. They currently have 3 full-time GPs and are in need of an additional GP to keep up with patient demand. They are bulk-billing but bill some procedures privately.
The practice has recently been refurbished and extended, they have a full-time nurse and administration support, AHPs include Physiotherapy, Dietician, Podiatrist, Psychologist and Pathology.
Located in an area which is growing in population and they see a lot of young families, mothers and babies and also a large amount of elderly patients. The practice looks after a few nursing homes so there is an opportunity to be involved in nursing home visits. They also have a GP who is very experienced in Skin Cancer and they are about to receive specialist equipment. They also do pre-employment medicals for drivers and cosmetics.
To find out more, or to apply, contact Nicky Gregory on +44 (0)131 240 5264 or email using the application form below.