GP - New South Wales coast, Australia – Family orientated – No on-call or weekends
Recruiter

Location

New South Wales (AU)

Salary

Very competitive (contact Sarah for further information)

Closes

28 May 2017

Ref

SS3830

Role

Contract Type

Hours

Industry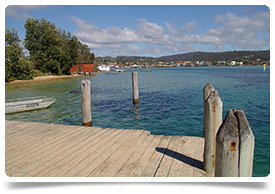 Enjoy the laid back lifestyle and live by the beach in this beautiful coastal town. Popular with surfers, families and holidaymakers, the town has everything you need on your doorstep plus it's only an hour to fly to Sydney or Melbourne. Canberra and the snow fields are 2 hours away if you fancy some winter sports activities and great hiking in the summer.
60% billings
Appointments 10–15 minutes
Mixed-billings
Monday to Friday, 9am–5pm
This established practice is located on the southern NSW coast. Doctors at this practice are able to take 6 weeks leave a year and an additional 2 weeks for study/CPD activities. They are recruiting another GP to maintain the work life balance for all of the team and because of the growth in popularity in the region because of its excellent schools, affordable housing and access to everything you could want in a coastal town.
To find out more, or to apply, contact Sarah Spencer on +44 (0)131 240 5277 or email using the application form below.
More jobs like this