GP – Perth, Australia – close to beach – mixed billing practice
Recruiter

Location

Perth (Region), Western Australia (AU)

Salary

Very competitive – contact Vicki for more information

Closes

30 Jun 2017

Ref

VM3890

Role

Contract Type

Hours

Industry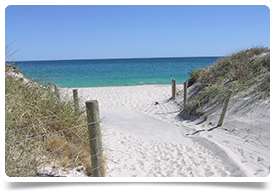 This family practice has been established for over 27 years. There are 4 buildings on site which have recently been refurbished and equipped to a very high standard. The main GP clinic has 10 consulting rooms, a 5 bed treatment room, 1 procedure room and specialist equipment including an ultrasound. The Women's health clinic has 3 consulting rooms, the skin clinic has 2 consulting rooms and 1 procedure room. There is also a physiotherapist on site.
Specialising in O&G there are 7 midwifes at the surgery. It is are teaching practices and there are clinical meetings with the Doctors every Tuesday. There is also onsite Pathology, Pharmacy, Psychiatry and Podiatritary.
The opening hours are 8am-8pm Monday to Thursday and 8am to 5pm on Friday and Saturday. A full time week will be 38-40 consulting hours, however they could accommodate as little as 24 consulting hours within these times, there is flexibility around number of hours and when they are worked.
It is a mixed billing practice. GPs will earn 65% of billings and Doctors will also receive a % of the practice incentive payment if they get involved in teaching.
To find out more, or to apply, contact Vicki McLaren on +44 (0)131 240 5263 or email using the application form below.