GP – Gold Coast, Australia – Unique clinic - Mixed billing
Recruiter

Location

Gold Coast (LGA), South East Queensland (AU)

Salary

Very competitive – contact Nicky for more information

Closes

01 Jul 2017

Ref

NG4005

Role

Contract Type

Hours

Industry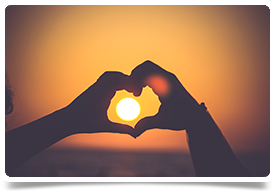 High growth population area
High quality holistic approach healthcare
Competitive % billings / high earning potential
The Role
Our client is opening their second clinic following the massive success of their first. The clinic works to the highest possible standards in terms of thorough and comprehensive holistic healthcare and they are looking for like-minded doctors who are pro-active.
Opening on 1st July 2017 the practice is located in the north end of the Gold Coast, an area which has experienced growth with new housing developments and amenities. The clinic will be a mirror image of their established clinic, contemporary bright and well equipped.
They have very high standards of care, and this new practice will also be an accredited training practice taking students and registrars.
There are 6 consulting rooms, a 3-bed treatment room, procedures room and nurse room. Upstairs they will have dedicated rooms for AHPs including Podiatrist, Dietician, Exercise Psychologist and Pathology. There will also be ENT specialist and Sleep Health.
Appointments are booked at 15 minute intervals with longer appointments for newly registered patients.
Opening hours are likely to be Monday to Friday, 8.30am to 5pm. Saturdays are 1:4 roster, 9am to 11:30am.
Percentage of billings negotiable
Minimum guarantee for settling in period
2-year minimum contract
GPs here can earn up to AU$420,000 p.a.
To be considered for this position you must be MRCGP / MICGP / FRACGP or equivalent.
To find out more, or to apply, contact Nicky Gregory on +44 (0)131 240 5264 or email nicky@headmedical.com