GP - DWS - Queensland, Australia
Recruiter

Location

Townsville, Queensland, Australia

Salary

Very competitive, contact Sarah for further details.

Closes

16 Jul 2017

Ref

SS3970

Role

Contract Type

Hours

Industry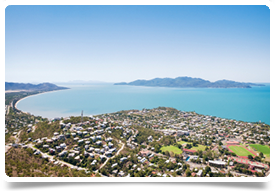 We're recruiting for a General Practitioner to come and work in Townsville, located in the state of Queensland.
60% of billings
Excellent opportunity for an outdoor lifestyle
Adjacent to the central section of the Great Barrier Reef
The Role
The practice strives to offer the perfect work/life balance. Hours are flexible, the practice would ideally like 40 hours per week over the following span of opening hours:
Mon-Thur: 7am-8pm
Fri: 7am-5pm
Sat: 7am-3pm
Sun and Public Hols 7am-1pm
You will be treating patients of all ages and backgrounds, with a wide variety of general practice type conditions, including medical, paediatric, dermatological, antenatal and postnatal care, surgical and work injuries.
Services on offer include:
• Annual health check-ups • Childhood immunisations • Indigenous health checks • Diabetes care • Mental Health care • Asthma care • Pap smears • Pregnancy tests • Hearing tests • Eye tests • ECG (heart testing) • Lung function testing • Emergency treatment • Fractures and plaster • Stitching wounds • Travel vaccinations • Skin checks • Sun spot removal • Work-place injuries • Pre-employment medicals
Thirteen doctors currently work at the practice along with a nurse practitioner. Visiting health practitioners include a psychiatrist, podiatrist, visiting mental health practitioner and a dietician.
Within the practice is a pharmacy, pathology, dentist and physiotherapist.
Billings are 65% for a VR doctor with a $100 p/hour guarantee (initially), whichever is the greater.
The Location
The recruiting medical practice is in a suburb approximately 20 minutes' drive from the centre of Townsville. The bush plays 'back garden' to this suburb, with many opportunities to spot wildlife. Townsville itself is in the dry tropics area of Queensland and is adjacent to the central section of the Great Barrier Reef. As well as the usual attractions of city life, Townsville is also home to beautiful parks and stunning beaches, this coupled with the year round sunny climate provides an excellent opportunity for an outdoor lifestyle.
Townsville is a vibrant, thriving community with a wonderful tropical climate. Townsville is the unofficial capital of North Queensland and is home to James Cook University (including Medical School and Teaching Hospital with a full complement of medical specialists), national sporting teams NQ Cowboys (NRL) and the Townsville Crocodiles (NBL). Townsville is a short ferry ride to Magnetic Island and a gateway to the Great Barrier Reef with some of the best diving sites in the world