GP - Perth, Australia
Recruiter

Location

Perth, Australia

Salary

Very competitive, contact Vicki for further details.

Closes

09 Sep 2017

Ref

VM3890

Role

Contract Type

Hours

Industry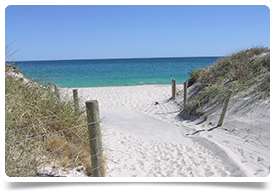 GPs required for this Family Practice in Perth, Australia has been established for over 27 years. There are 4 buildings on site which have recently been refurbished and equipped to a very high standard. The main GP clinic has 10 consulting rooms, a 5 bed treatment room, 1 procedure room and specialist equipment including an ultrasound. The Women's health clinic has 3 consulting rooms, the skin clinic has 2 consulting rooms and 1 procedure room. There is also a physiotherapist on site.
Specialising in O&G there are 7 midwifes at the surgery. It is are teaching practices and there are clinical meetings with the Drs every Tuesday. There is also onsite Pathology, Pharmacy, Psychiatry and Podiatritary.
The opening hours are 8am -8pm Monday to Thursday and 8am to 5pm on Friday and Saturday. A full time week will be 38-40 consulting hours, however they could accommodate as little as 24 consulting hours within these times, there is flexibility around number of hours and when they are worked.
It is a mixed billing practice. GPs will earn 65% of billings and Doctors will also receive a % of the practice incentive payment if they get involved in teaching.
The location
One of the most biologically diverse regions in the world, with a beautifully sunny climate, Western Australian culture and lifestyle is what makes it's an extraordinary place. Perth is regularly ranked in the top 10 most liveable cities, with its own premium wine region, 19 white-sand beaches and Indian Ocean sunsets.
Based South-West of the Perth city centre there is everything you would expect from a Coastal location; beautiful beaches, clear blue sea for relaxing and a range of water sports. Multiple shops as well as plenty of restaurants, cafes, pubs, excellent schools in the local areas; both private & government; primary & secondary and 30 minutes from Central Perth. This is a fantastic location for a GP looking to relocate and improve their quality of life.
What Head Medical will do for you
Arranging a position overseas is very exciting, but we understand that it can also be daunting and time consuming. We're the UK's specialist in international medical recruitment and we've helped many Doctors relocate since we first started out in 2008 (you can read what people have said about working with us on our testimonials page). We know it's important to balance career opportunities with lifestyle and we'll talk through your plans and will get to know you to make sure we find the right role in the right location.
Once we have secured a job for you, we'll manage the Medical Registration and Visa application process, and support you (and your family) with the relocation itself.