GP – New South Wales, Australia – Relocation assistance – 65% billings
Recruiter

Location

New South Wales (AU)

Salary

Very competitive – contact Vicki for more information.

Closes

21 Mar 2018

Ref

VM5005

Role

Contract Type

Hours

Industry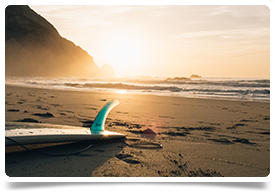 This established GP clinic in Nelson Bay NSW opened in 2010. As they are still a growing practice that is fully booked they need 2 additional GPs, one to take on a departing doctor's patient base and another for growth.
AU$15,000 relocation assistance
3 months accommodation and car
65% billings
AU$125 per hour monthly guarantee
Earn c.AU$300,000 p.a.
The GPs have a mix of interests including skin, women's health, asthma and COPD and cosmetic medicine. There are 10 GPs, 5 Registered nurses, 13 Administrative staff (including a specific GP Support position), Practice Manager, Assistant Practice Manager.
The majority of doctors in the practice are qualified GPs from the UK and the practice have successfully provided orientation to the Australian health system and the practice systems. The current GPs who have previously worked in the UK can also provide assistance based on their own experiences of the differences between the two systems.
Patients are a mix of young families, retirees from 55–75, as well as younger adults under 25.
They are a modern clinic with the latest facilities which only opened in 2010. The surgery has air conditioning, children's waiting area/play area, Allied Health waiting area, large staff room, underground parking and consultation rooms with large windows and natural light. There is 1 large treatment room – 4 beds, minor procedure room and baby room.
The clinic is fully integrated with Allied Health – Physio, Podiatry, Psychology, Dietitian, Occupational Therapist. They all work together from the one computerised software system – Best Practice.
It is a teaching practice and takes in registrar doctors as well as Newcastle university medical students.
What Head Medical can do for you
Arranging a position overseas is very exciting, but we know it can also be a complex and time-consuming process. We're specialists in international medical recruitment and have helped many doctors relocate since we first started out in 2008 (you can read what people have said about working with us on our testimonials page). We know it's important to balance career opportunities with lifestyle, so we'll talk through your plans and get to know you to make sure we find the right role in the right location.
Once we have secured a job for you, we'll manage the medical registration and visa application processes, and support you (and any family members) with the relocation itself.
To find out more, or to apply, contact Vicki McLaren on +44 (0)131 240 5263 or email using the application form below.
Similar jobs
Perth, Western Australia (AU)
70% of billings + Income guarantee
Transition Medical

Perth (Region), Western Australia (AU)
75% of billings
Transition Medical

Geraldton-Greenough, Mid West (AU)
Excellent - please get in touch for more information
Transition Medical