GP – Hawke's Bay, New Zealand – Excellent remuneration
Recruiter

Location

Hawke's Bay (NZ)

Salary

Very competitive – contact Debbie for more information.

Closes

02 May 2018

Ref

DK5280

Role

Contract Type

Hours

Industry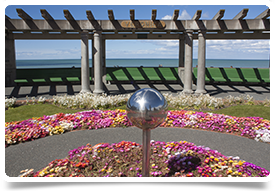 The Hawke's Bay region is set on the beautiful east coast of New Zealand's North Island. With over 2,245 hours of sunshine each year and warm dry summers, this district is the country's oldest wine making region and is New Zealand's leading producer of award winning red wines.
It is only a 3.5 hours' drive from New Zealand's capital City Wellington, a 2 hours' drive from the famous Lakes region, and a 3.5 hours' drive from the North Island premier skiing destination, Mount Ruapehu.
All special interests are welcome
Great salary and extended benefits package
Flexible start date and the number of sessions
Potential to buy into the practice if looking for a more long term move
Fantastic, well establish, busy practice which is due for a large expansion in 2019
Not only world-renowned for their sublime wines,this region is further renowned as a gourmet destination for fresh seasonal food, exotic and organic meat, fruit and vegetables grown and processed in the bay. Country-style markets provide an opportunity for you to meet the growers and sample their wares. It is also home to a world-class concentration of Art Deco architecture, fresh local produce and artisan food producers complemented by a vibrant arts scene and a rich Maori culture. The region also hosts a number of 'must see' events throughout the year. If you are seeking a laid back, friendly and cultural city, then this is it.
To find out more about this role, or to apply, contact Debbie Kirk on +44 (0)131 240 5279 or email using the application form below.
Similar jobs
New Zealand (NZ)
Salary upon request
Pegasus Health

Tauranga, Bay of Plenty (NZ)
Excellent - please get in touch for more information
Transition Medical

Auckland (Region) (NZ)
Excellent salary - Please get in touch for more information
Transition Medical