GP - Busy Group Practice - Large Active Patient Base - An hour's drive from Melbourne - Australia
Recruiter

Salary

Very competitive – contact Sarah for more information.

Closes

12 May 2018

Ref

SS5268

Role

Contract Type

Hours

Industry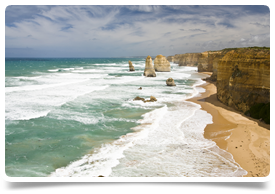 Large patient base and still growing
Income guarantee and relocation grant available on arrival
DWS vacancy
The Role…
This bulk billing practice in a vibrant and booming suburb in the Bellarine Peninsula region 1 hour's drive from Melbourne's CBD. Established for two years now, they have a large active patient base which is growing as new families move to this growing and popular suburb.
They have a team of 7 full time GPs, a practice manager, practice nurses and allied health staff (visiting). The team pride themselves on working together to create a positive environment, providing the highest quality healthcare to their patients.
The practice is open Monday – Sunday and the doctors cover the shifts on an equitable roster basis.
No on call is required.
The practice is part of a larger group and there is the opportunity to work at some of their other clinics should you want to.
VR doctors get 65% of billings and non VR 60%
The practice will assist a new doctor who is relocation from overseas with a month's accommodation on arrival.
The Location
Geelong is Victoria's second largest city, located on Corio Bay, and within a short drive from popular beach-front communities on the Bellarine Peninsula as well as being the gateway to the famous Great Ocean Road, which begins just south of Geelong at Torquay.
The city itself boasts a large commercial centre which extends down to the foreshore, offering visitors the chance to explore popular beach-front attractions such as Eastern Beach with its swimming enclosure, the Steampacket Gardens, the dining options available on Cunningham Pier, and several coastal walks, dotted with collections of bollards depicting historic characters. Elegant architecture, colourful gardens and parks, and the backdrop of Corio Bay are all symbolic of what locals refer to as the "city by the bay".
What Head Medical can do for you
Arranging a position overseas is very exciting, but we know it can also be a complex and time-consuming process. We're specialists in international medical recruitment and have helped many doctors relocate since we first started out in 2008 (you can read what people have said about working with us on our testimonials page). We know it's important to balance career opportunities with lifestyle, so we'll talk through your plans and get to know you to make sure we find the right role in the right location.
Once we have secured a job for you, we'll manage the medical registration and visa application processes, and support you (and any family members) with the relocation itself.
To find out more, or to apply, contact Sarah on +44 (0)131 240 5277 or email sarah@headmedical.com
Similar jobs
Melbourne, Australia
£150,000 - £250,000 per annum
Prospect Health

Adelaide, Australia
£150,000 - £250,000 per annum
Prospect Health

Tasmania, Australia
£150,000 - £250,000 per annum
Prospect Health