Family Medicine Consultant – Dubai, UAE
Recruiter

Location

Dubai (Emirate) (AE)

Salary

Very competitive – contact Martin for more information.

Closes

04 Jan 2019

Ref

MMDubGP

Role

Contract Type

Hours

Industry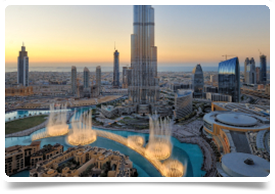 Head Medical are recruiting a Family Medicine Consultant for a rare opportunity in Dubai! This position will allow you to join a private hospital with an excellent reputation within the UAE.
Duties
Conducting routine check-ups to patients to assess their health condition and discover possible issues.
Reach an informed diagnosis based on scientific knowledge and the patient's medical history.
Prescribe and interpret lab tests to obtain more information for underlying infections or abnormalities.
Prescribe medications or drugs and provide comprehensive instructions for administration.
Collaborate with other physicians, physician assistants and nurses to form a high performing medical team.
Examine and provide treatments to injuries and refer patients to other physicians when needed (ophthalmologists, orthopaedists, neurologists etc.).
Collect, record, and maintain patient information, such as medical history, reports, and examination results.
Update charts and patient information to show current findings and treatments, review test results to identify any abnormal findings, recommend and design a plan of treatment, develop a roster of patients by providing compassionate, holistic care
Comply with all laws applicable to internal medicine.
Prescribe or administer treatment, therapy, medication, vaccination, and other specialised medical care to treat or prevent illness, disease, or injury.
Monitor patients' conditions and progress and re-evaluate treatments as necessary.
Prepare government or organisational reports which include birth, death, and disease statistics, workforce evaluations, or medical status of individuals.
Administrating basic medical treatments, such as injections, immunisation, skin cancer removals, wound dressing and stitches etc.
48-hour working week over 5 days
2 year' contract
Requirements
In order to be eligible for this position you must hold either MRCGP, MICGP, FRACGP or board certification within Family Medicine from Canada or USA.
A minimum of 3 years post Board certification experience
Benefits
Salary – 60,000 AED per month (Non-negotiable)
1 Business class flight (doctor only)
30 days annual leave plus public holidays
Health Insurance (Doctor only)
End of Service Benefit
Indemnity Insurance provided
Location
Dubai is the largest and most populous city in the United Arab Emirates. On the southeast coast of the Persian Gulf it is the capital of the Emirate of Dubai, one of the seven emirates that make up the country.
Dubai is extremely well known for its warm hospitality and rich cultural heritage. With year-round sunshine, intriguing deserts, beautiful beaches, luxurious hotels and shopping malls, fascinating heritage attractions and a thriving business community, Dubai receives millions of leisure and business visitors each year from around the world. Dubai has attracted world attention through large construction projects and sports events, and in particular the world's tallest building, the Burj Khalifa.
To find out more, or to apply, contact Martin Merrick on +44 (0)131 240 5285 or email martin@headmedical.com